Love him or hate him, a huge proportion of people from our nation and further a-field are praying for Boris Johnson, our Prime Minister.
So having been admitted into St Thomas hospital Sunday night, by the following night he found himself in need of oxygen, and in need to be moved into intensive care in order to be closely monitored and incase he requires a ventilator, which so far fortunately hasn't been the case. Still today, he remains in intensive care. However Chanchellor, Rishi Sunak, updated the nation that he is making "steady progress, but remains in intensive care" at the daily coronavirus update . He also reassured us by saying he is recieveing excellent health care.
Prior to this he was diagnosed and tested positive for Coronavirus while experiencing "mild symptoms" including a "temperature" and a "persistent cough".
We have seen Domanic Raab, the foreign secretary, take over his roles for the time being. However we saw that Johnson was very reluctant to step down from his duties, and it was only when he got moved to intensive care, where he hadn't much choice. And although it was known that he was following health advise, many people would percieve him as verry dedicated, to not step down until he "had to".
This had led to National support for him rising. As there's been increased amounts of public support for him, with many people sharing posts on social media, wishing him and his family well and wishing him a speedy recovery. Meanwhile, left, right and centre, politicians have wished him well. From his own current MP's, David Cameron, the new labour leader and even Jeremy Corbyn have been wishing him the best.
Nevertheless the increased amount support for him, have left some of the Nation split. Some, inspite of wanting him to recover, are unable to help feeling angry at him, and his party.
This is partly down to the years of austerity our country has experienced, after the financial crash in 2008. Leading to the underfunding of many vital services, including obviously the NHS- leaving it now with insufficient equipment available and a shortage of staff. Which is already a problem during the best of times!
But not only that! Many members of the public are hostile towards decisions more directly influenced by our Prime Minister, such as the delay with increasing supplies of personal protective equipment, and still now we are no where near close enough to having adequate supplies, leading to over 10,000 NHS staff signing a pen letter to the PM "demanding proper protective equipment". Furthermore many members of the public feel Boris has done too little too late, seeing that his initial plan was to manage the virus by "herd immunity"- which now has even been criticised by Trump! And although thankfully Boris took a turn on these plans, in many European countries like France and germany evoking lockdown measures much sooner, as we see the rise of deaths being more gradual. Therefore it is legitimate to not be too sympathetic towards the Prime Minister, where he initially told our Nation to "wash your hands" in the "time it takes to sing happy birthday twice", instead of taking a more serious stance on the issue at hand, and dealing with it faster to prevent the spread (and possibly stopping him from gettting it too…).
Yet lets face it. That's what many of us love about Boris. Whether we are Tories or not, at least we can apprecriate his chummmy character and laugh at his "not very funny" jokes. And regardless of his politics, you have got to admire his charisma, even if you think it is gross at the best of times.
Now you may be a little confused reading this at the moment, thinking who is this person admiring yet criticising our prime Minister. Well personally I strongly disagree with most of his policies. And I am most certainly not a tory. Though saying this, out of all the men in suits who have probably attended one of these public schools, like Eton: at least Boris stands out from them. A man who offers "tea rather than answers" (according to the Telegraph, subsequent to the inappropriate comments he made concerning the Burkha) is much better than most who wouldn't give answers, but wouldn't substitute them for tea either. Plus one may be impressed with him now, but what's more impresssive than managing to get stuck on a zip-wire. Can you really picture any of our other recent leaders doing the same?
Now part of this may well be a publicity stunt, but surly his charismatic character must be partially to thank.
This leaves me wishing Boris Johnson the speediest of recoveries, and I can't wait to see him back in downing street as soon as possible, fully recovered of course.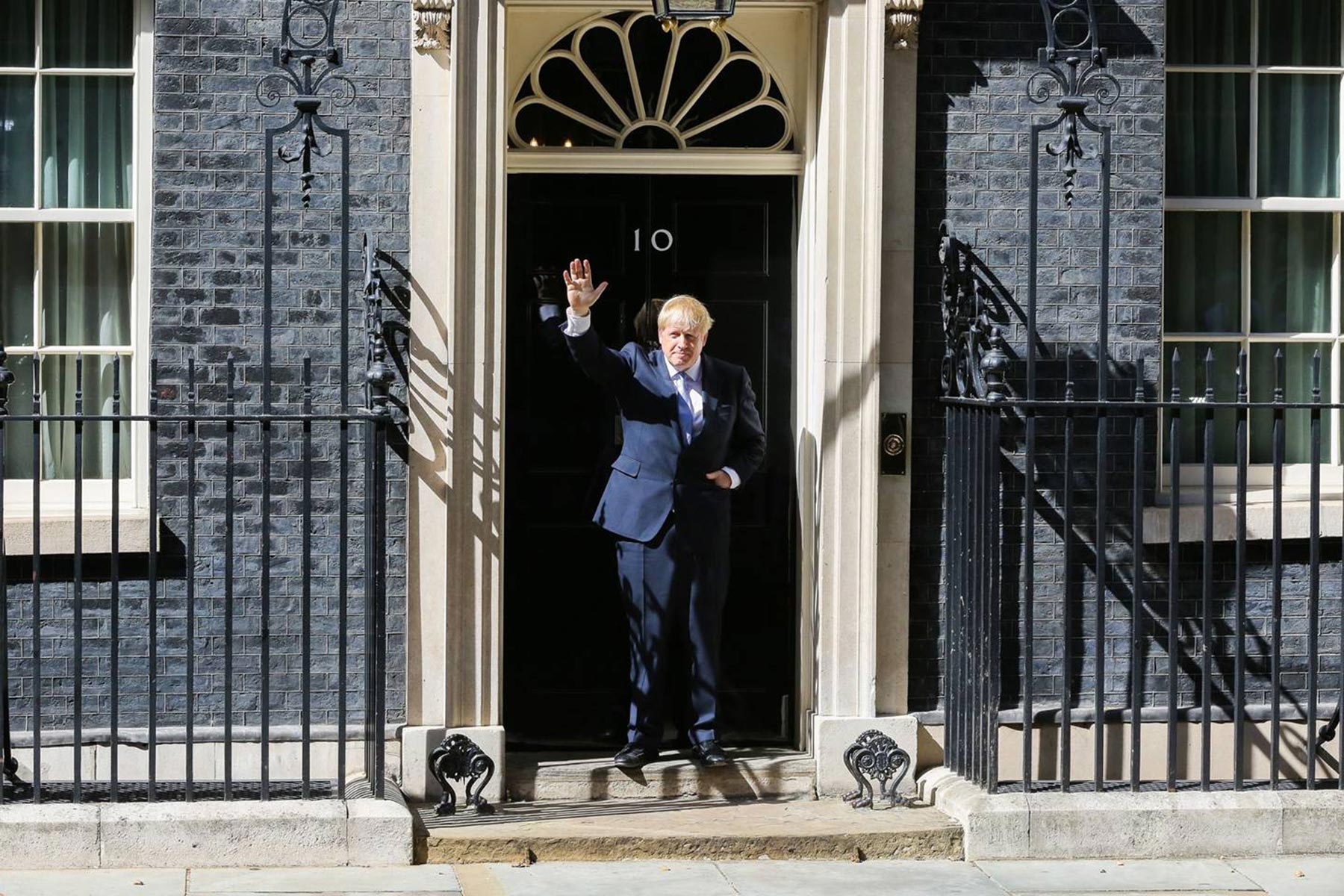 Nevertheless this does not mean that he will be getting my vote in the next general election! As as much as we may like the guy, I want the UK to move in a direction in where there is leadership not only increasing equality within the UK, but world-wide. And because of past and current austerity policies inflicted by the Conservatives, I don't believe a guy with a good sense of humour will be able to amend all of this. And would he want to?
Although I have great sympathy for him and his, and respect him; it does not mean that I would, or even could support his and his party's policies…