Admist everything else which is going on, last Saturday, Sir Kier Starmer was elected as new Labour leader, with a landslide majority. He won a landslide majority of 56.2% of the votes after the first round, whilst Angela Rayner won deputy leadership. This included party members, "registered supporters" and members of trade unions and socialist societies affiliated to Labour. This means members of these trade unions could vote for a leader without being personally associated to the party in any way. Starmer also received the backing of a number of unions including the UK's biggest; Unison, as well as the "Usdar Shop Woman's union" and "Sera"- a union campaigning for environmental protection to name a few. He was also the first candidate to receive the support of two major trade unions, making him the first candidate to be part of the final race.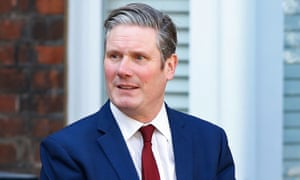 So it is clear that many Labour stakeholders support him, and see him as being the right person for the job, however what are the reasons for this? What will he bring to his party, his supporters and the country? And what are his core beliefs?
So prior to the leadership campaign we had seen Jeremy Corbyn resign after two general election defeats, the latter seeing Labour lose 59 seats leaving them with just 203 seats in Parliament , making it their worst defeat since the 1930s. This left the labour party and support feeling resentful towards the leader, Jeremy Corbyn, leaving him with no choice but to resign…
This was partly as a result of a very ambitious and far left manifesto to what a large amount of the electorate would have deemed too "unrealistic" and "extreme". As well Corbyn's view on Brexit was less certain compared with the Prime Minister Boris Johnson thus the polls suggested most voters wanted a clear pathway. Furthermore there were some concerns about apparent anti-Semitism within the party, as well as past links Corbyn may have had with "extreme groups". This led to the electorate seeing the Conservative party as the more palatable option.
As well as all this leaving many voters confuzzled, Corbyn's leadership hadn't healed the split within the party. History tells us that prior to Corbyn's rather surprising leadership victory in 2015, his role within the party was considerably different, as a rather distinctive backbench rebel. Since 1997, according to an article from the Mail written in 2015, Corbyn had rebelled more than 500 times against his own party, being more times than which Cameron has voted against Labour. Therefore his leadership would have been controversial within the party, causing Labour to be an ever more divided party thus a weaker institution to hold the government to account.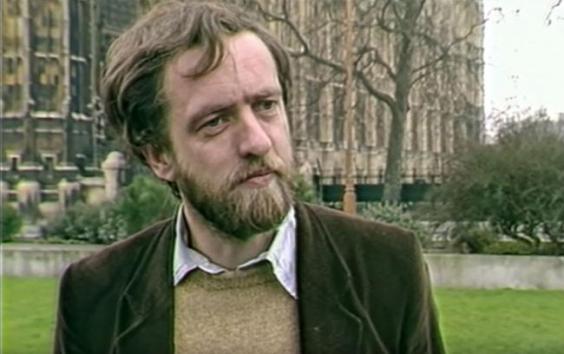 So how does Kier differ? Well it is certainly clear that he is ambitious to re-unite his party. Being seen as much more of a "moderate" : he stated that he wanted the Labour MP's who were as outsiders under Corbyn's leadership to be re-united within the party, but without alienating the far left within the party. Meanwhile, after his victory, during the Andrew Marr show that his front bench will be "balanced", representing various views held within the party and the electorate. Meanwhile when asked if he would include some "Blairites" within the shadow cabinet, he stated he wants to remove any labelling within the party. Now he has already begun to reshuffle the shadow cabinet, with the only Jon Ashwood remaining so far as shadow health secretary. Meanwhile Emily Thornberry who also contended for the leadership before dropping out is also expected to stay within there, with a different role. So where next?
Starmer also said he will not be leading his party to "look back" or "badger people by the past", but instead said that "We're going forward to the future, focusing on how we win the 2024 general election". So with the clear aim of uniting the party, as well as possibly edging the party away from the far left, it leaves his supporters and many Labour supporters hopeful that this movement will give the Labour party a greater chance of winning the next general election. But how likely will this be? Starma may well need to aspire to how Tony Blair, Harold Wilson, Clement Atlee and Ramsey McDonald managed to win one or more general elections for the party- being the only four Labour leaders who have done so! Whilst the most recent, Tony Blair, was known for his more centerist views, undermining some of the core traditions, views and values within the party. Thus able to appeal to a more diverse and inclusive electorate, tired of the prolonged period of Conservative dominance, under Thatcher, then Later John Major. Whilst many traditional supporters we hostile to him and his policies, seeing him as more of a Tory than a true Labour man! So what does Stama have up his sleeve that will swing so many of the electorate?
So his hope for party unity is a start. At least voters should have a clear image of who they are voting for, while hopefully, while united, Labour will act as a louder voice of appeal. However where does he stand on this "political spectrum" and how might this strengthen his appeal? The official UK parliament website shows that he is dedicated to voting with his party in the majority of cases. Whilst "we work for you", another website showcasing voting history, shows that he has supported greater public ownership of transport, supports greater protection of the environment and has voted for stricter controls on tax avoidance. Meanwhile despite coming from London working as a barrister prior to becoming an MP, he was brought up in a working class home, attending grammar school and being the first member of his household to go to university.
However his ambition to bring all factions of the party together is a concern with some, especially some of the more "hard-line" associates with the party. The fact that he has already removed a number of the hard-liners from the front bench and that he previously accused the leadership of "turning on whistle-blowers within the party" and that the "formal officials should receive an apology and financial settlement". Therefore although Starma holds traditionally left wing views, some Labour supporters can't help being concerned about how well the far left side of Labour will be represented in this new "era" for the party"
But other supporters, and voters are relieved at his leadership, believing that in time he will mend some of the ruptures within the party and reunite it as a forceful opposition once again. He had already pledged to toughen party rules on antisemitism, also firmly stating in a speech pre recorded before his confirmation as party leader that he will "tear out the poison (antisemitism) by the roots". Furthermore saying he has "seen the grief it has brought to many Jewish communities". This way, hopefully in time we may see the Jewish communities upset by the eledged anti-Semitism, restoring their faith once again within the party".
So what are his visions for the future? He has already announced on Andrew Marr how in opposition he will be willing to support the government when necessary, such as in times like this, whilst also "asking those difficult questions" including "a grilling on key (current) issues like testing and protective equipment for NHS staff". Whilst writing in the Sunday times, Sir Kier said that "there will be many times when I will fundamentally disagree with the Prime Minister however there will also be times when Labour can- and must- engage constructively with the government." Also adding that now is one of the times when they must engage while expressing that Johnson had made "serious mistakes" with regards to testing patients and fundamental NHS equipment. Meanwhile Starmer stated he is against "political point scoring." This possibly leaves many of hopeful that he will provide a strong and effective opposition, able to increase the effectiveness of the government.
In addition he holds the view that after this pandemic, it is "inevitable that richer people and corporations" will be needing to be taxed more to begin the gradual process of economic recovery. He also stated it would be "unthinkable" to use rigid austerity in hope to settle the economy, like Cameron's government did after the financial crisis seeing the state having to bail out the banks. He also revealed that the rich and powerful need to be charged more, and we will have to rethink the way our economy is run. This evokes hope that we might see a world one day where things are genuinely run in a better more fair way, if we and more importantly "the rich" are able to rethink the way our country and economy can work.
We also do not know how many more events we will experience as an electorate which will alter perspectives of parties as well as our own on fundamental issues regarding welfare, the economy and of course who should be taxed by how much. And it is also very uncertain how the public will have responded to Boris Johonson's handling of the Coronavirus pandemic. Whether generally we will perceive his handling of it as being very weak and irresponsible, or whether we will generally be more sympathetic towards him and brush off his faults. Whilst it is likely to take a long time for the Labour party to become fixed, and to exhale in a general election. Nevertheless with a new leader of the opposition, with strong desires to unite the party; it can at least be hoped that the opposition will become a stronger force in holding the government to account, therefore hopefully reducing the extent off some of the defects within our current government, in the near future.