So it has now been over two months since the UK lockdown was imposed, whereby any "non-essential" shops weren't allowed to open, as well as entertainment facilities, cafes and resteraunts. Now many Brits are quite eager for things to reopen, because apart from anything else, we are bored.
However we know that the country is far from "virus free" yet, and there is an obvious risk to re-opening all of our shops and cafes even with strict safety and social distancing measures in place. Therefore it would be extremely dangerous and is far too soon. Just think of the unnecessary stress this could put on the NHS, when part of the purpose of the lockdown was to reduce this strain. However if we don't shortly re-open our economy, the effect will be heavier than a few people pissed off because they cannot visit the pubs! Now if the economy was just a "thing" that didn't really effect livelihoods and could easily spring up again, like a spring, then it wouldn't be a concern. However this is not the case, and the longer it stays partly shut, the fewer jobs there will be when we return to "normal". Thus there will be a drastic fall in quality of life and standard of living, as far more families are unable to afford to put food on the table. While there will be far less tax revenue, so the government won't really be able to do much about this meaning things get worse still. Which will effect the lives of people in the future. How bad would shutting off the economy really be though? Are there not any alternatives? What may really happen in the future? One can only make a guess…
We know that the longer the economy is "shut", the greater potential damage in the future. As businesses shut, confidence is reduced further and the fewer jobs still. This in tern means that more people become unemployed, then people can afford less which subsequently has a knock on effect on other businesses. Therefore there will be even fewer jobs and a seemingly impossible way to get the economy to recover! This in tern has an effect on the livelihoods of people in the future, as well as those who will have recently become unemployed. It may be harder than ever for someone just out of collage or university to find work. While the reduced tax revenue just means that there is less money available to spend on improving the NHS and other essential services, meaning that the lives of people will be reduced..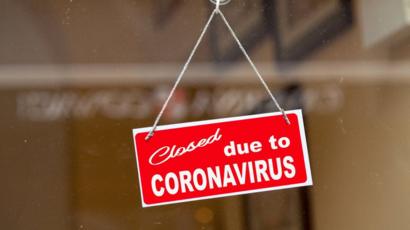 However it is critical to look at this from both sides regarding the economy as well. Because if we are not too careful, then there could easily be a second peak.. Which will inevitably lead to a shutting off of the economy once again, as people have to repeat the end of March and April. Therefore businesses will be even vulnerable, than if it were another brief couple of weeks, before everything could begin to open again. And even if we finally managed to reduce this, imagine how frightened people would be to spend then!
Whilst if we reopen the economy too soon, there's the question of whether people will actually be too anxious to leave the house still. Therefore this could result in businesses losing out further, if they were to pay costs to keeping them open, while barely anyone was coming in. But I feel that the public generally are ready to go back into shops, and I know for a fact that many men are literally dying for a haircut (and they moan at us, but for most of us girls, paying for the price of a haircut at this moment is out of question! ) But are we going to want to be eating in resteraunts again yet? I personally feel slightly put off, with the fear that visiting them would basically be a little strange, if all tables are so far apart from each other. It wouldn't feel right or natural to be visiting somewhere like that. Therefore it is hard to predict how the "majority" may react to the reopening of the economy…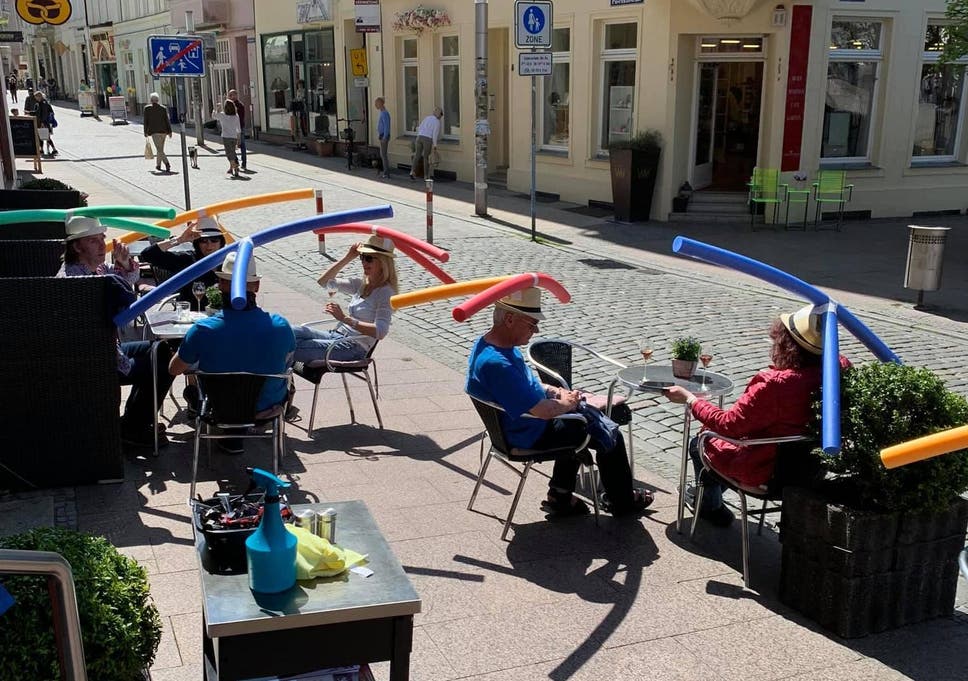 Another thought that I had, was could this be potentially a boost for small businesses? If there is a limit on how many people are allowed to go into an eating place at a time, then perhaps some regular pizza express goers may choose to go elsewhere instead, such as to their local family run pizza place. While I know that I am not going to be too keen on going into Primark or other crowded fast fashion outlets for a while, knowing that firstly they are likely to get more crowded, plus a purchase from a small firm directly benefits those who run and work in the company more. Oh, and small businesses aren't as likely to have these one way systems, which stress me out, partly due to the effort that required from myself to follow all of the arrows, but worse still- when somebody decides that these arrows don't apply to them! Whilst others may feel the same with the excess stress associated with following the one way systems, but people may also be reluctant to quew up to enter these shops, so may decide to pop into a smaller business which is less likely to be having miles of people quewwing up outside. Perhaps too, people may simply want to support small businesses.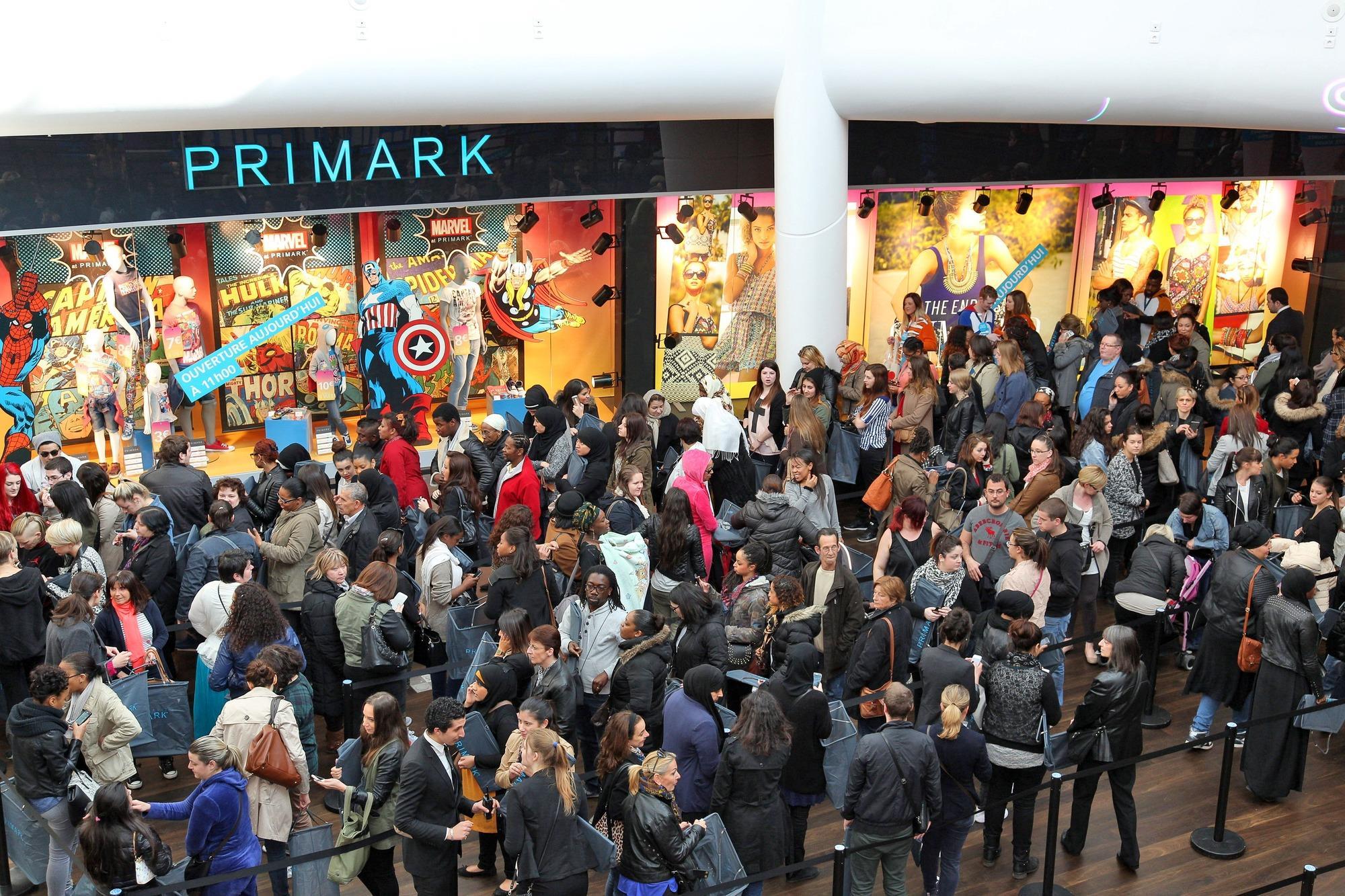 However realistically I don't think this will be too likely. This is because for a start people are not going to have as much money as usual plus they're going to be very concerned about spending, therefore the last thing anyone will choose to do, is to pop into a small, but expensive shop and actually buy the equivalent to what they would choose to buy in Primark. I do however think that it may be possible that small restaurants and coffee shops may benefit, especially in more busy and prosperous areas, because it is quite likely, I think, that people will still choose to visit. And as the more mainstream restaurants and cafes fill up fast in these areas due to less capacity than previously, it will give others a chance to grow their custom, as people will flee to these if their current favourite place is filled. However sadly this is only likely to benefit the more urbanised and wealthy areas where there are jobs, where people are going to have money. And again, whether we like it or not, the closure of many highstreet shops would be tragic for jobs.
We have also seen how enabling technology has been during this shutdown, as businesses have still been able to carry on due to the power of working from home, and zoom! And even before the lockdown, many many consumers relied partially upon online clothing stores, and would choose to opt for taking an online food order to collect or to have delivered, rather than shopping out or eating in. Therefore would the fear of the closure to high-street businesses really be that tragic, and are many people actually going to lose jobs in the long term. While the demand for online shopping looks likely to further increase and compete and eventually take over high-street shops; with an over 42% increase within two years. This way do we need to worry so much about what will happen to our high-street shops, or will the normal shops or is this pandemic just speeding up what would have naturally happened anyway? Now this does suggest that really there is no rush to open up our high-treet shops, nonetheless in the short run, many people would inevitably lose jobs, at least for a while.
Statistics in-fact are implying that we aren't ready to go out yet. According to a poll conducted by Ipsos, less than 30% of us would feel comfortable visiting a pub after lockdown. This therefore suggests that people are not going to feel comfortable visiting the high street, and other food outlets after this is over. Therefore regardless of views on whether these outlets should open or not, would there be any point? As the reopening of the economy, really, should correspond with the views of the British people. And if we are not comfortable with going to shops after lockdown, then what is the point in forcing many workers to return, where they are often likely to feel very unsafe? Plus if barely anyone is spending, then it may even be cheaper to have these outlets still shut for the time being. But we know just how good and fast we all are to change our minds, therefore it is quite possible there will be a surge in shoppers in the first few days of reopening them. Moreover many furlowed workers would be wanting to return to work, considering how long they have had off and because of the concern about how long the furloughing scheme may go on for. So this way, it is more of a social experiment as to how the public feel, regarding how we should open the economy; as opposed to any primary risks. Nevertheless, again this is risky in itself because we know how complacent many members are getting, and the last thing we want is the risk of a second wave. Therefore there is not one straight forward way of reopening the economy, and I suppose the best way is to do it slowly and gradually. However is the government making this move too quickly?
Yet we know how good we all are at following each other like sheep, and it is quite possible that before long, we will all be bursting to return to "normal". Though our general response to the lockdown process has already proven that we are mostly compassionate beings, as we have avoided mass gatherings etc, therefore the temptation of visiting a McDonalds isn't going to swing us.
The most important thing is still to weigh up the moral concerns on both sides, which in-fact is impossible to do so accurately, so really one can only make a guess. Now obviously a fast up-rise in numbers of high-street shoppers means that there could be a fast number of new cases and deaths. Hence why so many feel it is just not time, However the loss of jobs can result in long term health problems, lower qualities of life and reduced spending on welfare in the long run. Now we cannot begin to predict which one of these grim outcomes has a larger weight but It is fair to say that it is an extremely difficult, and really an impossible judgement to have to make.
My gut feeling is however, is that the government is probably right in beginning to reopen the economy at this stage. Though it needs to be done in a precautious way, which if I am honest, I feel rather sceptical about at this stage.
Now I still haven't made my mind up, so I apologise. But it would be cool if you could comment how you feel about this all. Don't really know what gave me the incentive to write about this, but here it is anyway…