We have been on lockdown for ten weeks now. Ten whole weeks! And from day to day, we are having to relay upon the government to enforce the right rules at the right times to maximise the country's wellbeing and safety.
As Boris Johnson keeps saying, almost every single one of us has been making enormous sacrifices in order to hopefully reduce the spread. Therefore showing respect for what the government have been telling us to do, but more so, acting under our own initiative, as we now know how dangerous this virus is, and we want to protect people as much as we can.
But in these last few weeks, I have been sensing a growing feeling of complacency. Partly I guess due to the prolonged lockdown period we have experienced but also because of the unclear, unconcise guidelines and messages from the government. Therefore this will lead to a lose in respect for the lockdown restrictions with a loss of certainty about whether anybody knows best.
However for many of us, I reckon the finding out that the governments senior advisor, Dominic Cummings, travelled 250 miles to visit parents would have been the last straw! While the rest of us have not been able to see any parents, grandparents or close friends living out of the home. Even if we are clear of the virus, and we only live a few miles away.
So what is known to have happened is that Cummings made the 250 mile journey to Durham from London and back twice. This was to "ensure his young child could be properly cared for while his sister and niece had been volunteered to help so he went to but separate from his extended family in case his help was needed" according to a Downing Street spokesman. Cummings was also expected to have visited his parents, while made a 30 mile journey to the beauty spot, Barnard Castle: due to wanting to check that his eyesight would be ok for when he was due to return to work. Hmm, not good considering he had already driven 250 miles at that point…
So to start, as has been made so clear to us, travelling a large distance poises a large threat to others, with the risk of picking up and spreading the virus. However if this is not bad enough, Cummings also made this Journey when he was actually suffering with the virus. Now apart from anything else, this would have been losing a huge threat to his parents. As even if they were not catagorised as "vulnerable", we know that anybody can potentially become seriously ill from this. Therefore if he really did care for and love his parents, you would think that he could have at least waited until he was clear from this. But hey. However what's more is that 250 miles is a Considerably long way to travel. Thinking that this would take about 5 hours, if not more, I know that I would have had to have made at least one toilet stop in that time. Which is another threat… Just think of the number of people he could have put at risk, by using the loo. Which most of these would have been key workers! Therefore he he is, acting in a way in which is a huge threat to others. No doubt about it.
So as well as himself directly putting so many at risk, he has in-acted complete hipocrasy. By acting against what the strict rules for the public to follow, and as being a chief government advisor, it is quite rightly going to cause outrage amongst the public. As like many feel, it is completely unfair that it is one rule for them and another rule for us. Author of Harry Potter, J.K. Rowling said in a tweet that "one of the architects of the rules keeping those people housebound, drove across the UK knowing he had the virus. Indefensible hypocrisy and selfishness". In my eyes she is right, as it should be most important that those involved in making rules which others are legally obliged to follow, stick to these themselves. It is completely unjust for any government associate to think that they are above the law! And it is bound to leave a scar in the public's trust, respect and confidence in the government.
As well as the potential direct danger that Cummings has caused while making these journeys, it is also very likely to cause the public to further question their efforts to abide with the lockdown rules and regulations. As it is likely many will be more likely to make more day trips to the beach, visit more family members and start hanging out in larger groups. Considering that since then, the lockdown rules have already been relaxed, further relaxations are in view and that more of us are getting complacent. I begin to question whether it is worth putting in so much effort myself, though to be fair I am not actually hugely surprised. We do know another minister was seen breaking these guidelines (though she did resign) therefore I have got a feeling that there are many more of these cases which we do not know about. Therefore many will think to themselves, that if the government won't follow these rules, then why should they? This means that there might be more gatherings of people, thus an increased risk of the virus spreading- which could have all been avoided if the government hadn't presumed that they were above the law.
In-spite of all the spitting anger and disappointment in the government, in which many will feel, I personally think that it is still important to continue to strongly consider the consequences of our own actions. As although not all rule makers, can act: well, responsibly; we need to remember that the aim of these measures are to protect others. As although it is most ideal if there is a body whom we can relay upon to follow actions, and not act in a patronising and a manipulative way; we know more about certain risks therefore it is still our responsibility to do our best to protect one another.
Additionally the Prime Minister has not acted in the way many members of the public have hoped and expected. Johnson stated that Cummings had "no alternative" to maake these journeys because of the childcare situation. Yet this can easily be seen through, because if any member of the public were to have been using this as an excuse, they may well not have gotten off so lightly. What's more, common sense tells us that it would have been easy for Cummings to find alternative child-care, with many willing child minders etc during this time. While many ordinary members of the public may have struggled with this due to financial circumstances.This means that any remaining confidence in the government is likely to have been eroded, proving that the government has no concern for any wrongdoings within themselves.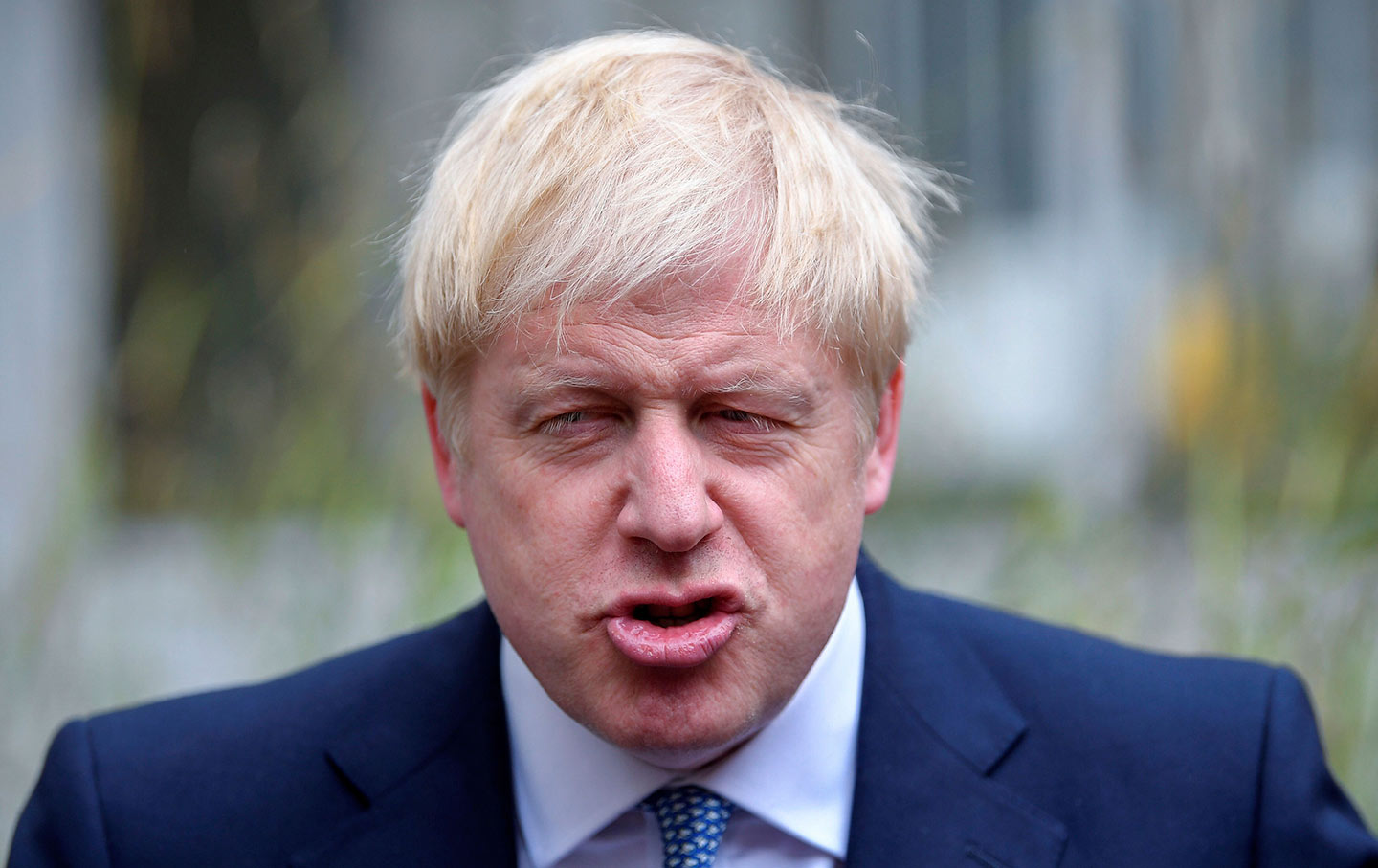 Also this issue is bound to dominate Parliament rather than any effective scrutiny. This would have enabled crucial policies to be made, to ensure fewer future sufferings and could have focused on a way to gradually bring the UK back, as safely and coherently as possible. But no, instead Parliament will be bombarded with arguing over whether Cummings should go. Moreover most of us know about the reopening of shops on the 15th, and it seems to me this is just a cheeky way of distracting us, considering that this was announced almost immediately the public found out about Cummings. This way, it is just a manipulative way to retain public support by acting in what they think most of us would be in favour in, to balance out what was particularly unpopular.
So then, should the public be expected to carry on following government advise in the present and in the future, when the government and associates cannot stick to it themselves? Well, it is a complicated answer, but the last thing we should do is begin to break these rules, just for this very reason. Because we know why it is important to continue to practise social distancing and why it is important to avoid mass gatherings, and we know that other laws are mainly in place to protect others. Therefore by obeying many laws, we aren't just abiding with what we have been told to do, but we are acting in our own interest. However- this may be controversial, but I think that occasionally it may be required that we weigh up the pros and cons of acting against the law. Meaning that in this situation if we have grandparents who we have not seen in months, or friends and relatives who we may be struggling a lot with mental health during this period and social contact may improve this, then it may be important to consider the risks to those you are concerned about, as well as any other risk. Especially considering the prolonged period we have now had… But at the same time, we need to continue to think about what the law is doing to protect us, and act accordingly- unless by doing this it seemingly poses a bigger risk to someone you're close to. But still is the law, and usually, here, it is on the right lines. And although I think there may be circumstances where I think it is morally correct to twist the law, I also think that there are many situations where we need to take the law further to protect others. For instance, for now, take washing hands. As silly as it sounds, there is no actual law stating that we must do this, but anyone should be able to see that doing this protects others. Likewise we are entitled to unlimited outdoor time now but we still need to be cautious to where we go to. If there is a beach and it looks crowded, although you may not be breaking any law now by sitting on it, it is a case of considering whether finding a less crowded area may be putting fewer at risk. Therefore whenever we can, we need to act accordingly and do what we can to protect and respect others.
Regardless of what anyone involved in making the law might be doing. And though I am likely to be visiting shops as soon as they open once again, I am not going to be visiting Primark or any of the large shops which get very busy for a good while. Instead I am likely to visit small shops which are likely to be pretty easy to social distance in, considering how many were struggling beforehand.
I do not condone the actions of Cummings, as I regard them as unnecessary, dangerous and hypocritical. And I believe that anybody who contributes in the making legislation, has a particular responsibility not to break it.